Cashcow
TRANSPARENT, INNOVATIVE AND EFFECTIVE
When you are doing business online and you depend on traffic and quality leads to generate money, there are several aspects you have to deal with. These aspects go beyond the scale of good sales(wo)manship.
About Cashcow
Cashcow is an SEO-focussed digital company that specialises in sending valuable leads to a variety of partners. Headed by three Finns, we launched in Malta during the first half of 2017 focusing in affiliation. Nowadays, we've grown to become a team of more than 15 people, spanning several nationalities and affiliation verticals.
What We Do
The aim of Cashcow is simple: to provide our visitors with an enjoyable experience that results in reliable and trustworthy answers. To do this, we use the full scope of our team who have amassed years of expertise in both the online casino and affiliation industries. From appropriate website design, to negotiating the best deals, and having the latest information, everyone at Cashcow plays their part in our visitor experience.
See our latest blogs for the most recent company developments.
Casino Professor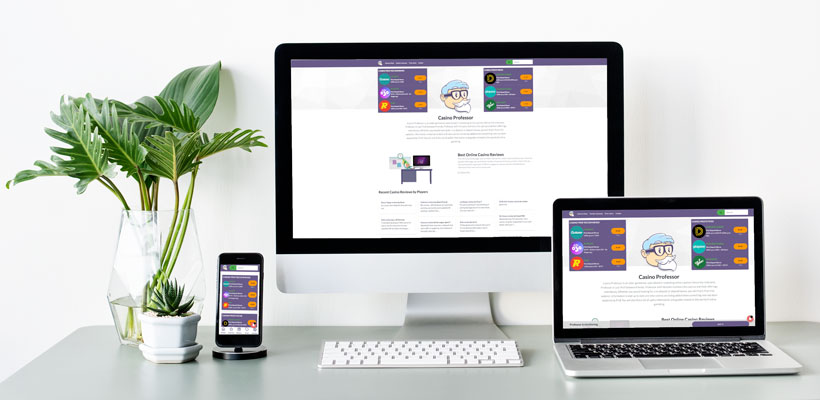 Our flagship product is Casino Professor, an online casino comparison site which launched just a month after Cashcow was founded. Using a distinctive character as the brand, visitors are treated to a range of online casino reviews and bonuses, complete with a fair and honest rating by our highly knowledgable team.
Originally the site focused on Finnish and English languages. However, its success has led to German, Spanish, Italian and Swedish language versions too, which have helped to spread Casino Professor all over the world. This success has also seen Casino Professor recognised as an award-winning site.
Lainaguru
Lainaguru is a financial website that Cashcow recently added into their portfolio. It lists different loan providers in Finland and allows consumers to easily compare them.
Awards
One of our proudest moments was when Casino Professor was announced as the winner of "Best Affiliate Newcomer" at the 2018 iGB Awards. The initial formation of the company and our leading site took a lot of work so we were delighted to be recognised for that less than a year after both launched.
A year later, we were nominated again – this time for the "Best Casino Website" at iGB's 2019 awards. Although we didn't manage to scoop that particular prize, our consideration alongside some of the industry's longstanding names demonstrates just how much progress we've made.
Our Team
The team at Cashcow has grown considerably from its humble beginnings as a Finnish trio to reach more than 15 people from all over the world. Of course, there were a lot of changes in the beginning – including moving between three offices in the same number of months(!) – but we're now settled in our new office in Sliema. However, not all of the Cashcow team actually live and work in Malta (you can read more on How We Work shortly).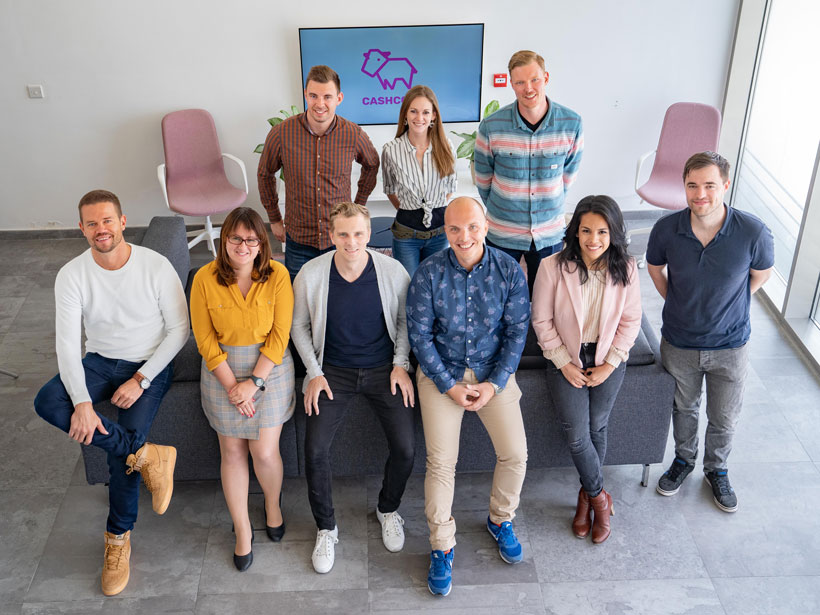 Being an SEO-driven company, the vast majority of us are experienced in this field. However, we also have great additions in other aspects – such as sales, finance, email marketing, and more – which enable us to offer the most complete package.
The team has accrued iGaming experience from widely recognised companies such as GiG, Catena Media, Betsson, Videoslots, and many others. This means we've collectively worked in several of the industry's core areas – operator, game provider, affiliate – for a rounded approach.
One of our founders, Antti Alatalo, has spoken more about Cashcow and the team in these in-depth interviews:
How We Work
Cashcow promotes an incredibly flexible environment to make working life as easy and enjoyable as possible. Although the office in Sliema is fully-equipped for every-day tasks, our team have the freedom to work remotely – 100% of the time – if they wish.
We feel this approach is hugely beneficial for both. For us, we can expand our search to secure and retain talent, even if they choose to leave Malta. Likewise, our team can choose when and where they'd like to work their 6-hour days.
Here are a few other perks that the Cashcow team enjoys:
Monthly performance bonus
Professional development opportunities – such as training courses and/or conferences (like BrightonSEO).
Monday brunch
End of month lunch
Fancy joining us? Take a look at our Open Positions. If nothing's currently up for grabs, we'd still like to hear from you so please send an open application plus your CV to careers(at)cashcow.media.
CONTACT US
Anything else that you'd like to know which we haven't covered? Contact us in the following ways: